This is the project page for the LeaRN Japanese RPG: Slime Forest Adventure.
SFA can teach you basic Japanese literacy with: katakana, hiragana, and kanji.
It is playable and the first storyline ("Jenk's Adventure", for introductory kanji recognition) is essentially complete. There are demo and registered versions available for Windows, OS X, and Linux.
-Darrell Johnson
(contact by email - all inquiries welcome)
---

Support development by becoming a member!
Membership costs $15 and gives access to the full Registered Version of Slime Forest Adventure.
---

The Web App is a supplement to the game for your smartphone or other web-capable device.
---

Talk to other Slime Forest players, get help with the game, get help with Japanese, meet new people.
---

New version: Build 175 (changelog)
Monday, November 6 2017
Current Features
Demo version of Slime Forest Adventure:
introduction to katakana and hiragana
sample lesson in kanji
the adventure begins with Episode 1
The Registered version additionally has:
get comfortable with kanji
learn to recognize and distinguish nearly 2,000 kanji
readings training through vocabulary, with ~3,000 example words
the adventure continues with a main quest and sidequests
introductory vocabulary and grammar in Supplementary Training
Slime Forest Adventure
Fight slimes, save a princess, learn Japanese!
Screenshots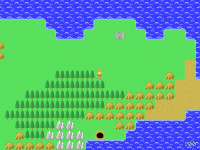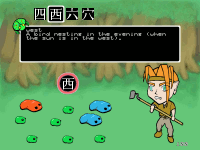 ---
Update Notifications


Mini News
Tuesday, November 7
After looking at SDL 2 in detail, it doesn't make sense to do the port until I get a new Mac, since it's not compatible with what I've currently got for compiling and testing. I'll work on tuning, features, and story for Slime Forest instead.
Monday, November 6
The last few builds have just been to fix a problem with how the game starts in Mac OS X Sierra / High Sierra. The way it is now isn't ideal, but it's possible for people to play, and it's quite awkward without a modern Mac to test on, so I think I'll leave it at that for now.
Working now on a port to SDL 2, which should fix some performance and compatibility problems, and is something I had better get out of the way before adding features.
Thursday, September 28
I'm trying out a lower price. This may be temporary.
Sunday, September 10
Returned to original demo/registration model for new users.