This is the project page for the LeaRN Japanese RPG: Slime Forest Adventure.
SFA can teach you basic Japanese literacy with: katakana, hiragana, and kanji.
It is playable and the first storyline ("Jenk's Adventure", for introductory kanji recognition) is essentially complete. There are free and registered versions available for Windows, OS X, and Linux.
-Darrell Johnson
(contact by email - all inquiries welcome)
---

Support development by becoming a member!
Membership benefits start at $1 and $20 is a standard membership.
---

Study kanji on your smartphone or other web-capable device.
---

Talk to other Slime Forest players, get help with the game, get help with Japanese, meet new people.
---

New version: Build 169 (changelog)
Thursday, July 27 2017
Current Features
Free version of Slime Forest Adventure:
optional introduction to katakana and hiragana
get comfortable with kanji
learn to recognized and distinguish a thousand kanji
the adventure begins with Episodes 1-4
start learning kanji readings with a sample sidequest
introductory vocabulary and grammar in Supplementary Training
The Gradeschool Kanji registered version additionally has:
start learning to really read Japanese, by learning words written in kanji
full sidequest to train and test example words for kun readings
master seven powerful spells!
additional sidequests coming soon
The Common Use Kanji registered version also has:
the adventure is completed with Episodes 5-8
expanded set of nearly 2,000 kanji, enough for basic literacy
complete readings training through vocabulary, with ~3,000 example words
more sidequests coming soon
Slime Forest Adventure
Fight slimes, save a princess, learn Japanese!
Screenshots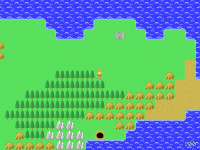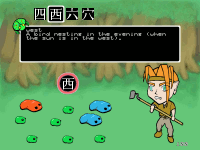 ---
Update Notifications


Mini News
Thursday, July 6
More bug fixes. A helpful long-time user reported some pretty severe problems with the last OS X release which needed to be addressed.
Saturday, June 3
Just a bug fix Slime Forest release today. There were two very bad bugs to do with the "training focus" (the option, on by default, to prevent kanji from showing up in training encounters unless they'll be in the next cave): it didn't work properly for the last cave (requiring players to turn the option off to get to the current limit of the story), and it treated storyless training as if the first cave hadn't been beaten.
I'm working on more, but I thought I had better release the bug fixes now.
Thursday, February 16
I got data recovery done on my failed drive! I once again have the most recent version of the source code to build on.
New version of the Web App today, incorporating the most current data.