This is the project page for the LeaRN Japanese RPG: Slime Forest Adventure.
SFA can teach you basic Japanese literacy with: katakana, hiragana, and kanji.
It is playable and the first storyline ("Jenk's Adventure", for introductory kanji recognition) is essentially complete. There are demo and registered versions available for Windows, OS X, and Linux.
-Darrell Johnson
(contact by email - all inquiries welcome)
---

Support development by becoming a member!
Membership costs $15 and gives access to the full Registered Version of Slime Forest Adventure.
---

New version: Build 189 (changelog)
Sunday, September 9 2018
Current Features
Demo version of Slime Forest Adventure:
introduction to katakana and hiragana
sample lesson in kanji
the adventure begins with Episode 1
The Registered version additionally has:
get comfortable with kanji
learn to recognize and distinguish nearly 2,000 kanji
readings training through vocabulary, with ~3,000 example words
the adventure continues with a main quest and sidequests
introductory vocabulary and grammar in Supplementary Training
Slime Forest Adventure
Fight slimes, save a princess, learn Japanese!
Screenshots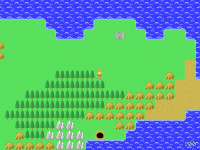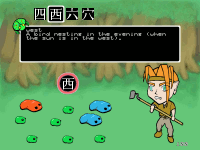 ---
Update Mailing List

If you have any problems with the mailing list, please let me know at: mailbugs@lrnj.com
Update Notifications


Mini News
Sunday, June 2
Site should be back to normal. Sorry for the downtime. Please let me know about any problems. After porting the Member Area to a recent version of Ruby On Rails, I'll probably be finding and fixing bugs for a while.